My visit in Krakow was really satisfying. This royal city has many interesting place to visit. My plan was to enter Wawel Castle's chambers, discover hidden underground museums and book a tour to Auschwitz. I choose a hotel in the city center, because Poland is not expensive country and everyone having salary in Euro can live here like a king. Or at least my salary. Anyway, I decided to stay in Grand Hotel. It's opposite Krakow Main Station and 5 minutes from the Main Square.
Once again, I can not complain. Hotel looks royal and sophisticated. Actually I had to wait for a while because I arrived in the morning, before check in. I was given a cup of tea and left my luggage, to see the city. Receptionist was very helpful and smiled all the time. He gave me a map and advised what to see. As you can see my apartment was not bad.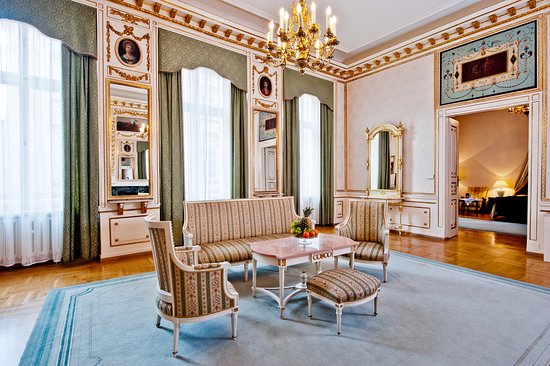 So I decided to see the Main Square, where I found Mariacki Church, Sukiennice and St. Wojciech Church. I ordered a glass of wine sitting in the center of the medieval Main Square, on the terrace of Sukiennice Restaurant. Many people were passing my although it was morning. Horse carriages were waiting for passengers. Children were feeding pigeons. There is definitely specific atmosphere in this city.
Krakow walking tour with Krakow Direct
I decided to book a walking tour around Kazimierz, former Jewish Quarter. I have seen there  Gothic churches and synagogues, oldest surviving Jewish cemetery and Schindler's List original locations.
This district is simply the best. There are so many charming restaurants and cafes! It inspired me to come back in the night. It was enlighten by many romantic lamps. I was trying to not to think about all those information our Krakow guide told us. It's been separate city once, Jewish Quarter.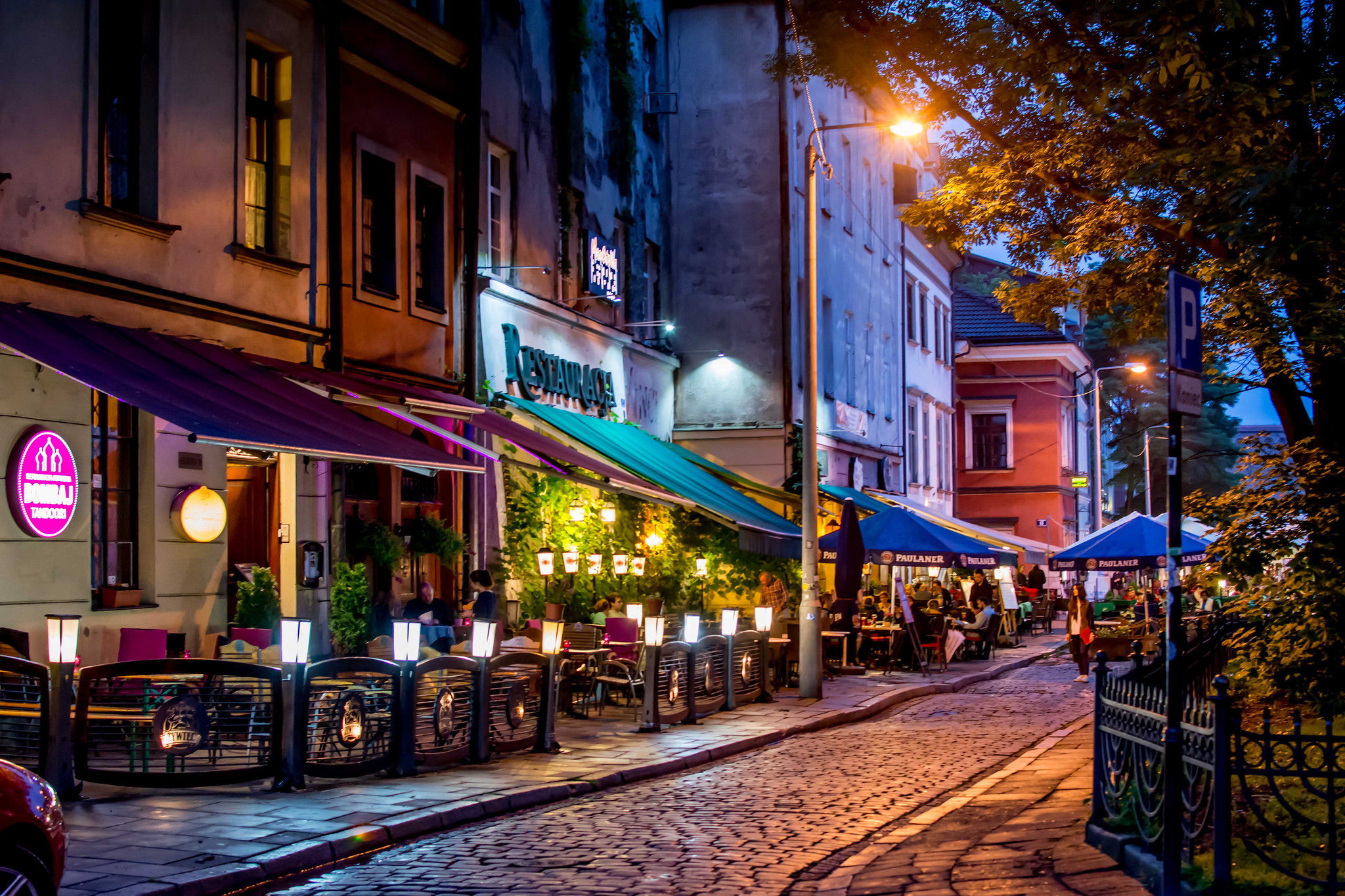 It's a lovely part of Krakow, with those narrow streets and old tenement houses. Previous inhabitants were relocated to the ghetto in Podgorze and were working in Krakow Concentration Camp. Actually I was so interested about this subject that I decided to visit Schindler's Factory.
And it was really good choice. A few years ago I  have seen this movie and I was so moved, because  this history really happened. Museum is an modern, interactive place which shows how the life of ordinary people looked like those days. It's also a story about Oskar Schindler and his workers, whom he saved. I still have chills running down my spine when I think about places like this, still existing in Europe. It kind of prepared me for my next trip, which I also book with Krakow Direct. Everyone told me I should see it during my visit in Krakow so I did.
My Krakow trip- summary
All in all my visit in Krakow was satisfying. People are on time, services are professional and people are very helpful. Doesn't matter if you ask youngster on the street or someone older, they know English and even other languages and are willing to advise you the best they can. City itself charming, medieval, awesome. Clubs full of beautiful polish women. What more can I expect?