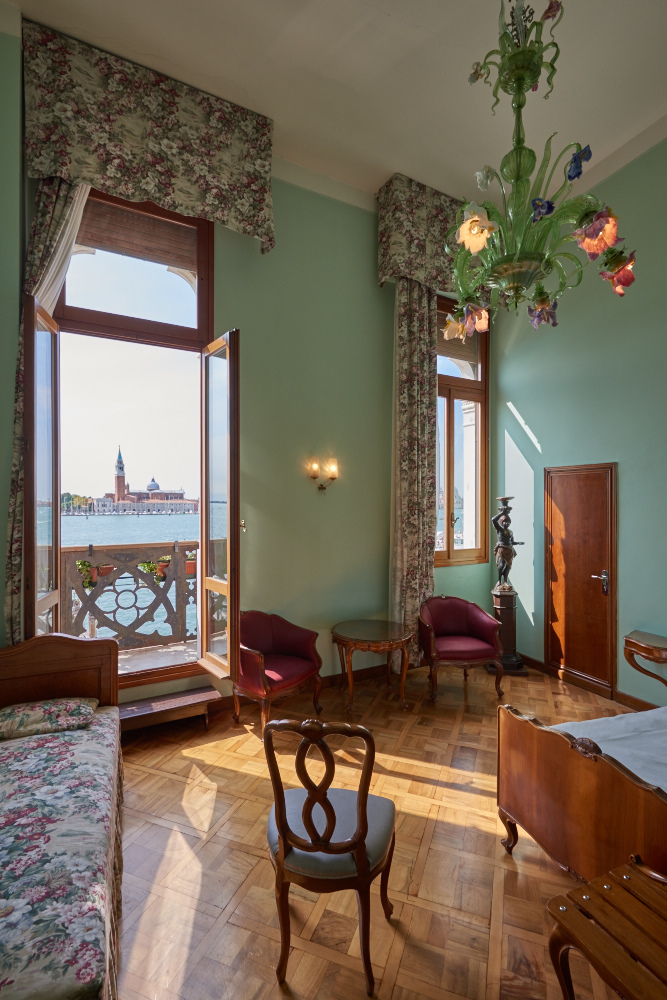 Romantic Venice. I decided to stay in Hotel Gabrielli. I choose room called Superior Lagoon View. They offered window with a view on Grand Canal, which was really relaxing.I was enjoying watching boats passing by. Although it was very spacious like they promised, there is one disadvantage of staying near the tourist attractions. TOURISTS. Everywhere. Forget about falling asleep without crazy drunk youngsters enjoying the night in their unique way, which is running on the streets and shouting. Even if you shut the windows. Thanks God I had air- conditioning so I could breathe. Summer in Italy may be really tiring. The interior was very nice. Classic Venetian style is charming and it was a pleasure to stay there. It looks elegant and quite cute. I had enough place to sit with computer, leave my stuff and invite someone to sit and talk. The design was ok, I can't complain. I wish I had any carpets in there, it will be more comfortable for sure. But basically that's it. It was clean, stylish and spacious.
Sightseeing Venice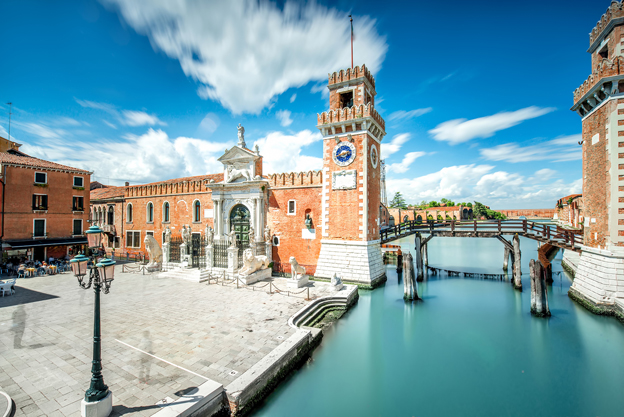 Everything I need I found in the bathroom. I had breakfast included in price. I'm not into sweet breakfasts, so I wasn't fully satisfied. Probably it's not so obvious for everybody and they tried to offer us their best. Well, all in all Nutella is not that bad, right? Wi-fi was problematic, but for me it happens so often in hotels that I'm not expecting much. At least it worked. Somehow. Faster or slower.  Can you not smile when you get bottle of typical Italian prosecco DOC as a gift upon check in ?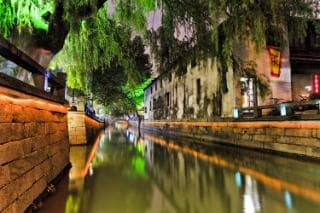 I bought a round trip in Venice Tours. It was a group tour. They were a bit late. All the time the same excuse: that previous guests were late. Sure. And they keep repeating it to everyone else. So, who exactly was late? And what do they say to the first person? I know exactly those excuses, sounds better than ,,I'm late cause I didn't get up early enough" right? Bus standard was medium. Clean, but a bit old. Driver was not wearing elegant clothes. So many people in one bus… Some people were not listening city guide at all. Come on. You paid for that. Why are not you listening? Or, at least, why won't you let other people listen?
Venice restaurants
Anyway, I decided to eat in recommended Restaurant La Campana. Well, it was expensive I must admit. Was it worth it? Hmm…Food was fresh and tasty. But not extraordinary. Since it was called one of the best restaurants in Venice I was expecting a bit more.
Shouldn't waiting for the order take maximum 20 minutes? I took longer for them. And I waited 10 minutes more for waiter just to take my order. Which made me basically 40 minutes sit in La Campana and do nothing.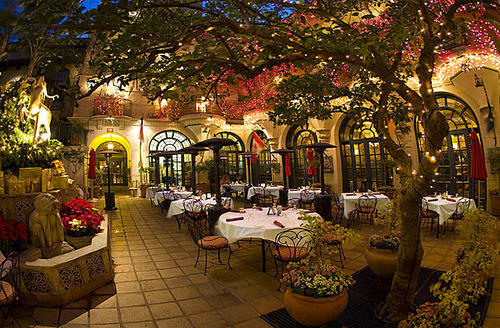 Eating ( of a hungry man) takes around 20 minutes.
So you understand why I'm not satisfied with the service, even if the food itself was tasty. And taking additional 10% for waiters? Shouldn't it be voluntary? Especially, that it spoils them, making them lazy. Maybe it's Italian thing, but for be it's simply wasting a time everywhere.
My general opinion about Venice is positive. It's really beautiful city, and this net of canals makes it special. My hotel was really nice, with original vintage decor. Usually I was grabbing a piece of pizza in one of millions mini restaurants placed in every corner. Fancy restaurants are not worth those money, you pay for a place.